M.E.H sponsors Hassan Esufally for Ironman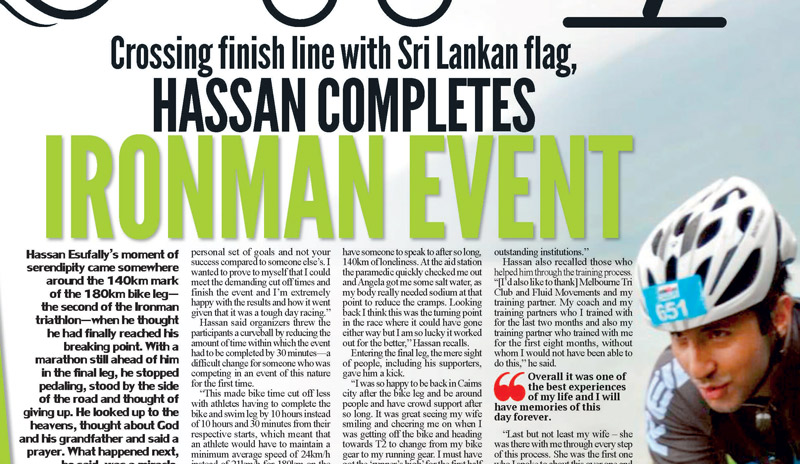 The Ironman Triathlon took place in Cairns, Australia in July 2016 in which Hassan Esufally, the soon to be brand Ambassador of Esufally Wellness was taking part for the first time. M.E.H was proud to sponsor this home-grown athlete.
Hassan, not only eager to test his limits through this gruelling event; but also took the opportunity to raise awareness and funds for under-prievileged children. M.E.H was glad to have helped him on his endeavours and are proud to have such a charismatic and enthusiastic individual leading the way for Esufally Wellness.
Hassan was the first Sri Lankan athlete to attain the title of Ironman in Cairns. Click here to check out Hassan's Ambassador Profile.
Back to News & Events